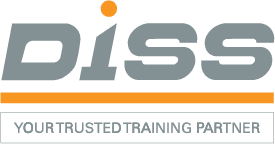 Certified Facility Manager Preparatory Workshop
The Certified Facility Manager (CFM), an internationally recognized credential, sets the industry standard for ensuring the knowledge and competence of practicing facility managers. It is a competency-based certification that requires ongoing professional development and periodic renewal.
Learn more at www.fm.training/credentials/cfm.
The CFM has been helping accomplished FMs distinguish their careers, demonstrate their leadership, and highlight their professionalism for 25 years. Learn more at www.fm.training/credentials/cfm
| | | |
| --- | --- | --- |
| COURSE DURATION | LANGUAGE | CERTIFICATE |
| 3 Days | ENGLISH | DISS |
|   | *Please notify us if an interpretation is required | *Validity: No Expiry |
COURSE BENEFITS/ PROGRESSION OPPORTUNITIES
As an FM, people rely on you to keep the business running smoothly in a world of constant change. Your FM knowledge is a great asset, use it to take your career to the next level!
New Benefit!: Digital Badge for safe online recognition & instant verification.
The average five-year return on investment of IFMA credentials is 15:1 for credential holders
On average, IFMA credentials lead to a US$6,000 salary increase within the first year
Internationally recognized and industry-trusted for almost 25 years, the CFM represents quality and competence with over 2,600 CFMs worldwide.
The CFM isn't one-size-fits-all; it shows that you're an experienced FM with demonstrated industry expertise.
Once certified, the renewal process will prove that you maintain your edge in FM proficiency.
How will the CFM Benefit My Employer?
74% of organizations report that IFMA-credentialed employees earn higher customer satisfaction ratings.
62% of organizations report that IFMA-credentialed employees have higher productivity rates.
CFM holders demonstrate more than know-how —the certification tests the quality of experience and strategic knowledge in FM leaders
The CFM Exam covers 11 Core Competency areas of Facility Management. CFM candidates should have experience in these 11 competency areas:
Operations and Maintenance
Occupancy and Human Factors
Project Management
Finance and Business
Leadership and Strategy
Sustainability

Communication
Risk Management
Performance and Quality
Real Estate
Facility Management Information and Technology Management
CFM Eligibility Requirements
| | |
| --- | --- |
| Prior Education | Years of FM Experience |
| Facility Management Master's degree or Bachelor's degree | 3 Years |
| All other education levels | 5 Years |
In addition to the FM experience/education requirement, all candidiates must complete an Ethics Assessment prior to the CFM credential being awarded. Current CFMs must complete the Ethics Assessment every other renewal cycle or every six (6) years. Details at https://www.fm.training/credentials/cfm/about. (Effective January 1, 2018)
COURSE TYPE: WEBINAR
Upcoming Course Date
Classroom