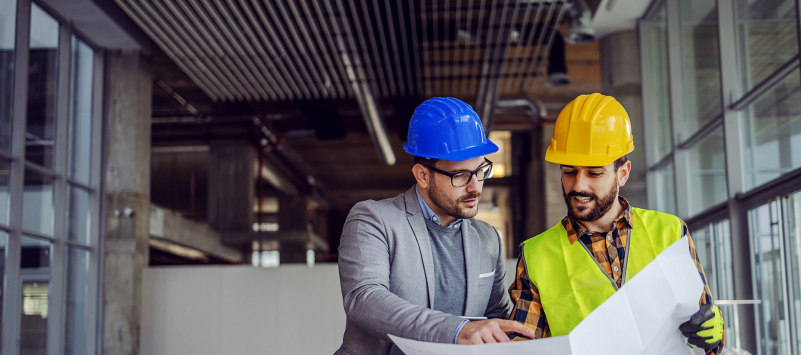 Nebosh Incident Inv - LMS
Study at your own pace and get certified!
Trusted NEBOSH Training Provider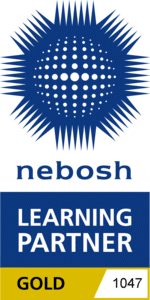 Training Provider in Qatar.
Enroll today. Get an exciting learning experience.
ELearning
The Trusted HSE eLearning platform
Enroll your teams in exciting online Self-Study learning and monitor progress through the first dedicated HSE Learning Management System in the region
Become DISS Alumni
Enjoy discounts on future registrations, Career job opportunities in the HSE field, become Freelance HSE Trainer, Free access to Self-paced courses and other benefits
HSE NEBOSH EXAM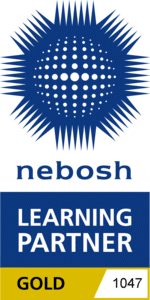 Register for your HSE NEBOSH Examination
Register for your NEBOSH Examination Now with DISS, the most trusted HSE Examination destination in Qatar
ONline international hse qualifications
A glimpse of our history and present standing in training and consulting
5000+
Online Teaching Hours
12000+ Enrolled Students Annually
Enrolled Students Annually
Online Teaching Hours during Pandemic
"Over the last 10 years, HBK Contracting Company has been involved in a multitude of projects demanding a wide scope of skills. Regardless of recruitment, there are always gaps to overcome in providing suitably competent workforce. DISS have assisted HBK with existing and upskilling in line with those gaps, personal development and new skills carrying out an excessive amount of quality internal and accredited training at all levels from senior management to unskilled labour. DISS has maintained the business relationship via a practical, flexible and quality focused approach to our business needs throughout and will continue to be given serious consideration for any future requirements."
"The procrastinated mind will seek a good tutor when the life is sneering to the aim… For me, DISS has been the prime choice for the people those who have the lax mind and derelict goal because they are providing high quality and standardized health and safety training in an elated way. The tremendous training is the fulcrum of all the achievements, DISS is ensuring that."
"Al Rayyan Stadium and Precinct project has had a long standing relationship with DISS for the delivery and management of our training programmes. Based on the site DISS continue to support us in delivering bespoke training packages across all disciplines, this valuable support has assisted us in attaining numerous milestones including 20 million LTI Free Manhours. The business development team are always available for discussions and meetings and keen to receive feedback on trainer performance, course content and where improvements can be made."
"Well done DISS for the amazing training that our staff had! They really loved and enjoyed it."
"The course content and delivery was excellent! During the training, I personally asked a few of our team what they thought of the training and they were suitably impressed. I also asked the DISS trainer to show me the feedback forms submitted at the end of the session and the majority of students had rated all aspects of the course as 'excellent' "
"My name was enrolled in a training course of Managing Safely (IOSH) by DISS. Although the training was online due the circumstances of pandemic, but I was really impressed of the material presented, the professionalism and practicality showed by the trainer and the support of DISS team behind to make the training successful. I would thank everybody in DISS for their engagement and comprehensive support from enrolment, training material and discussions till exam. That reflects well the real teamwork in such conditions. Appreciated."
"During my course with DISS, I observed that the staff, tutors are highly skilled and well-trained professionals. Both classroom and webinars were well conducted, and the exams were in line with UK standards. As a health and safety professional, having undergone the health and safety training at DISS, I highly recommend Diss to anyone who wishes to pursue and improve their career in health and safety."
"I would like to say thank you to DISS for your support in the entire duration of the course. The training is very beneficial and an advantage in our chosen line of work. Your warm accommodation is gratefully appreciated especially to our trainer, Sir Norman, Ms. Princess, Rhea, Jeanne, and the rest of the staff and other members of the team. More Power! and God Bless us."
"It was easy to navigate, and covered the elements in some way. I believe it has prepared the student as a starting point for investigation"
"DISS is the best safety training provider in Qatar. It has the best training facilities and trainers who have good knowledge and experience in safety as a whole. I recommend to anyone who is interested to have a safety training to do it with DISS and indeed you will never regret doing it. Their customer care provider also very nice."
"I had a big confusion when I am going to join the course, about the instructor and method of studying. Azhar's (HSE Trainer) doubt clearing skill and effort is incredible."
"Word is not enough and how I appreciate our Trainer Azhar in his effort in teaching us and the knowledge he shared with us. All the best!"
"Though I don't have a safety background, my concept got clear because of the mentors time, effort, patience and motivation. My misconception about online training has completely changed because of the training I received and experienced with DISS."
"I am speechless. The course was delivered the same way when I was studying in school."
"Actually I was a victim of other training center that after the training I just came to know that they don't have accreditation and everything became a mess.. With DISS I feel comfortable and it is guaranteed that I am in good hands and assures that certificates will definitely issued, and will definitely became competent as DISS has competent and certified trainers. That is why I am also recommending DISS to my friends and colleagues who's also wants to take the path of being HSE practitioner."
"This was a long journey but our HSE Trainer made it seem short. His patience is a virtue that most of the teachers don't have. Thank you."
"I would like to thank DISS for the last month IOSH training. The material was very interesting and the discussions were truly inspiring. I particularly enjoyed the book/material, which made the content easily understandable. Please thank on my behalf everyone who was involved in the preparation and execution of the training. You have all done a wonderful job. I look forward to attend future trainings given the opportunity.  "
"DISS is the best training institute! All teachers and staff are very good."
"I am humbled to have learned through DISS and our trainer!"
"Thank you for the learning DISS"
'I am happy with the good structure of learning. I am already feeling like a safety officer. Thank you DISS!"
"Awesome place with highly trained staff especially in firefighting and first aid. Loved being there!"
"The training has made my day with the deep knowledge from the instructor. I really enjoyed the class."
"The environment is very good the location is amazing, and the training was very good."
"Excellent safety services. Thank you, DISS for the high-quality trainings by highly experienced and skilled faculty."
"Webinars is a good platform to enable knowledge exchange, methods, results, and best practices. Thank you DISS!"
"Amazing experience altogether. DISS has been supportive in helping professionals gain required knowledge and expertise as well as delivering effective trainings."
"Being a newcomer in safety field, the classes took me to a world of good information."
"It was highly organized program with proper preparation and presentations. The instructor was extremely helpful to answer all our questions."
"Excellent content and very knowledgeable trainer. Also, the staff is very supportive, well done."
"DISS is one of the best course providers in Qatar. Trainers make sure you get all knowledge required in every training."
Join DISS's newsletter now to have our latest news and announcements of upcoming events delivered directly to your inbox
Become a Freelance
HSE INSTRUCTOR