Trusted NEBOSH Training Provider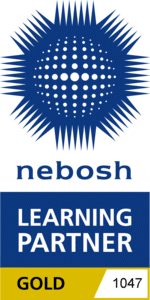 THE MOST TRUSTED TRAINING PROVIDER IN QATAR WITH THE
NEBOSH GOLD LEARNING PARTNER STATUS.
Enroll with us and receive a memorable learning experience.
ELearning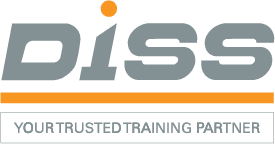 Experience a new kind of learning!
ELearning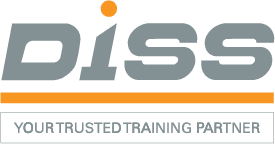 PROJECT MANAGEMENT COURSES!
PRIMAVERA P6 - BASIC - VIRTUAL CLASSROOM
PRIMAVERA P6 - ADVANCE - VIRTUAL CLASSROOM
Facilities and hospitality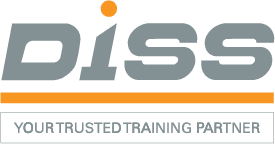 Top Facilities Management and Hospitality Courses
Consultancy 1902 x 1005 px v5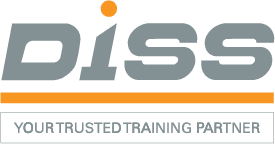 Drive Safety Excellence within your organization.
ISO certified - blended

Head over to LEARNDISS.COM. Pay & Enroll in your preferred ISO Certification
Upcoming Face-TO-Face HSE Public cOURSES
Top courses for Facilities Management & Hospitality
"Over the last 10 years, HBK Contracting Company has been involved in a multitude of projects demanding a wide scope of skills. Regardless of recruitment, there are always gaps to overcome in providing suitably competent workforce. DISS have assisted HBK with existing and upskilling in line with those gaps, personal development and new skills carrying out an excessive amount of quality internal and accredited training at all levels from senior management to unskilled labour. DISS has maintained the business relationship via a practical, flexible and quality focused approach to our business needs throughout and will continue to be given serious consideration for any future requirements."
"The procrastinated mind will seek a good tutor when the life is sneering to the aim… For me, DISS has been the prime choice for the people those who have the lax mind and derelict goal because they are providing high quality and standardized health and safety training in an elated way. The tremendous training is the fulcrum of all the achievements, DISS is ensuring that."
"Al Rayyan Stadium and Precinct project has had a long standing relationship with DISS for the delivery and management of our training programmes. Based on the site DISS continue to support us in delivering bespoke training packages across all disciplines, this valuable support has assisted us in attaining numerous milestones including 20 million LTI Free Manhours. The business development team are always available for discussions and meetings and keen to receive feedback on trainer performance, course content and where improvements can be made."
"Well done DISS for the amazing training that our staff had! They really loved and enjoyed it."
"The course content and delivery was excellent! During the training, I personally asked a few of our team what they thought of the training and they were suitably impressed. I also asked the DISS trainer to show me the feedback forms submitted at the end of the session and the majority of students had rated all aspects of the course as 'excellent' "
"My name was enrolled in a training course of Managing Safely (IOSH) by DISS. Although the training was online due the circumstances of pandemic, but I was really impressed of the material presented, the professionalism and practicality showed by the trainer and the support of DISS team behind to make the training successful. I would thank everybody in DISS for their engagement and comprehensive support from enrolment, training material and discussions till exam. That reflects well the real teamwork in such conditions. Appreciated."
"During my course with DISS, I observed that the staff, tutors are highly skilled and well-trained professionals. Both classroom and webinars were well conducted, and the exams were in line with UK standards. As a health and safety professional, having undergone the health and safety training at DISS, I highly recommend Diss to anyone who wishes to pursue and improve their career in health and safety."
"I would like to say thank you to DISS for your support in the entire duration of the course. The training is very beneficial and an advantage in our chosen line of work. Your warm accommodation is gratefully appreciated to all the staff and other members of the team. More Power! and God Bless us."
"It was easy to navigate, and covered the elements in some way. I believe it has prepared the student as a starting point for investigation"
"DISS is the best safety training provider in Qatar. It has the best training facilities and trainers who have good knowledge and experience in safety as a whole. I recommend to anyone who is interested to have a safety training to do it with DISS and indeed you will never regret doing it. Their customer care provider also very nice."
"I had a big confusion when I am going to join the course, about the instructor and method of studying. Azhar's (HSE Trainer) doubt clearing skill and effort is incredible."
"Though I don't have a safety background, my concept got clear because of the mentors time, effort, patience and motivation. My misconception about online training has completely changed because of the training I received and experienced with DISS."
"Actually I was a victim of other training center that after the training I just came to know that they don't have accreditation and everything became a mess.. With DISS I feel comfortable and it is guaranteed that I am in good hands and assures that certificates will definitely issued, and will definitely became competent as DISS has competent and certified trainers. That is why I am also recommending DISS to my friends and colleagues who's also wants to take the path of being HSE practitioner."
"I would like to thank DISS for the last month IOSH training. The material was very interesting and the discussions were truly inspiring. I particularly enjoyed the book/material, which made the content easily understandable. Please thank on my behalf everyone who was involved in the preparation and execution of the training. You have all done a wonderful job. I look forward to attend future trainings given the opportunity.  "
"Excellent safety services. Thank you, DISS for the high-quality trainings by highly experienced and skilled faculty."
"Amazing experience altogether. DISS has been supportive in helping professionals gain required knowledge and expertise as well as delivering effective trainings."
"Being a newcomer in safety field, the classes took me to a world of good information."
"DISS is one of the best course providers in Qatar. Trainers make sure you get all knowledge required in every training."
"Our tutor was highly committed to engaging the entire class with the discussion. And the video recording after live class is a big help in case one missed something he can review previous class video recording."
"I am thankful to DISS and our trainer Mr. Iwin Fernandez about the learning that can help me in the future. DISS is the best training centre in Doha. Salute!
"DISS's LMS is very efficient. It saves time & cost traveling to and from the school, you can attend the class wherever you are, and you can watch the recordings in case you miss the class. I am thankful to my tutor and the whole organization for the support in doing the best course I ever do and in achieving my dream.
I find blended learning very advantageous. It makes studying seamless and comfortable. Learning made simplified.
"Learning in Blended mode was very efficient. The advantage is that, you get time to go back to the recordings and catch up. Thank you again DISS and to our Trainer Mr. Iwin Fernandez."
"It has been interesting for being part of this class. DISS is the best place to get your safety courses.'
"I have enjoyed every step of the way learning with DISS and the big thank you to Mr. Azhar and the whole DISS team."
"Our tutor was highly committed to engaging the entire class with the discussion . And the video recording after live class is a big help in case one missed something he can review the previous class video recording."
"From day one when I first called DISS after recommendation , the experience is so good. DISS is so organized with a lot of civilized and good staff with a lot of good communication flow. The tutor is so superb. This is so good and recommendable. I would love to continue my further studies with DISS."
"We have been a client of DISS for a year now and DISS has been providing us with a valuable training promptly, the feedback of the trainers is impressive and the learning methods they used are effective."
"Thank you Mr. Cedrick for the great experience we had during trainings, theoretical discussion and the practical test. The staffs learned many things from it, particularly the compliance to safety standard of work at height of Qatar."
"The course was taught the best way I could have wished by Mr. Adnan. Apart from questions from this platform he gave us more revised materials which made the course to be understood in the best way possible. Our tutor has always been there for us even during the days we don't have a class he is always ready to help us."
Question: Has our Learning Management System (LMS) made this training more interesting and value-added in terms of Learning?

"Yes, this is my new learning experience like this i.e., LMS. This is an interesting platform that allowed me to do my exercises after completing the daily classes even whenever I get free time."
"DISS is highly recommendable! They deliver their promises, and you will not regret taking your learning journey with them. The tutor was very open and helpful throughout the course fulfilled his duties. Thank you!"
"When I decided to embark on my health and safety journey, DISS came to mind, after my course today, I do not doubt in my mind that I have made the right choice".
"It was good experience with DISS, especially our tutor Mr. Azhar Saleem and the entire management. My special thinks to Miss. Sitti and the team for their support".
"Excellent, The LMS was user-friendly. What I like the about the course is the way the LMS was prepared is very good and my overall with DISS is above expectations. The course registration process is smooth and the DISS staff is very accommodating and provide relevant information".
"This full course was amazing and studying in blended mode thru LMS platforms is excellent! To the whole DISS team, thank you! I am very lucky that I joined your academy and got a wonderful, amazing, and intellectual instructor, Mr. Adnan. Keep up the good work DISS"!
"It was goo experience with DISS, especially our tutor Mr. Azhar Saleem and the entire management. My special thanks to Ms. Sitti and the team for their support".
"When I decided to embark on my health and safety journey. DISS came to my mind, after my course today. I do not doubt in my mind that I have made the right choice".
"Excellent, quizzes and exercises made in a group made the class more interactive and provides the opportunity to share each other's knowledge. It was my first time having blended learning and not boring. This is because our tutor engaged us, his students in addition to that due to the wide experience of our tutor he can impart his knowledge technically and inspires us to do our job better, and make us passionate about the health and safety".
"The course and the learning journey exceeded my expectations in all aspects. The trainer took our time to ensure everyone is understanding the course. Thank you DISS for a memorable learning experience".
"Learning is made easy with the DISS E-learning program. Thank you DISS"!
"I appreciated that DISS provides such excellent study materials as well as a phenomenal tutor. Very useful for practical assessment to familiarize me with become an SME.
EXCELLENT INSTITUTE! EXCELLENT TUTOR".
"Thank you DISS for providing us the training. We appreciate Mr. Rama' excellent work at the training, he did his best in simplifying the points for us to understand better. We enjoyed the interactive session. The provision of all the training tools needed made the training valuable. We clearly see the benefits of the training".
"Excellent experience. E-learning was very interactive and much more interesting. It was a nice experience and smooth online sessions, and the trainer Mr. Rama was more interesting by giving a chance for everyone to participate. Excellent job DISS!"
Become a Freelance
HSE INSTRUCTOR