Introducing the DISS Student benefits program
Our recipe for an exciting learning journey is simple. We bring you largest choices of HSE International Qualifications that suit your career stage, we bring you technology to provide you reliable online experience to keep you safe, and bring you the best HSE instructors in the industry to upscale your career.
Our Formula for an exciting HSE Online learning experience is: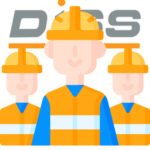 DISS Students Benefits Program
FREE
CONSULTATION
on your HSE Career Journey
RETURNING 
STUDENT DISCOUNTS
receive 15% discount
HSE CAREER

PORTAL
upload your CV & become employable
FREE

ACCESS
to self-paced HSE selected short courses
• Crisis Management
• Personal Brand Impact
FREELANCE
TRAINER
Become a trainer at DISS
FREE

ACCESS
to Revision Classes for NEBOSH IG
testimonials from our students
During my course with DISS, I observed that the staff, tutors are highly skilled and well-trained professionals. Both classroom and webinars were well conducted, and the exams were in line with UK standards. As a health and safety professional, having undergone the health and safety training at DISS, I highly recommend Diss to anyone who wishes to pursue and improve their career in health and safety
My name was enrolled in a training course of Managing Safely (IOSH) by DISS. Although the training was online due the circumstances of pandemic, but I was really impressed of the material presented, the professionalism and practicality showed by the trainer and the support of DISS team behind to make the training successful. I would thank everybody in DISS for their engagement and comprehensive support from enrolment, training material and discussions till exam. That reflects well the real teamwork in such conditions. Appreciated.
I would like to say thank you to DISS for your support in the entire duration of the course. The training is very beneficial and an advantage in our chosen line of work. Your warm accommodation is gratefully appreciated especially to our trainer, Sir Norman, Ms. Princess, Rhea, Jeanne, and the rest of the staff and other members of the team. More Power! and God Bless us.
DISS is the best training institute. All teachers and staff are very good.
DISS is the best safety training provider in Qatar. It has the best training facilities and trainers who have good knowledge and experience in safety as a whole. I recommend to anyone who is interested to have a safety training to do it with DISS and indeed you will never regret doing it. Their customer care provider also very nice.
Sign up for your Qualification now. Become more employable and visible in the industry by becoming a DISS Student. Email us at [email protected]