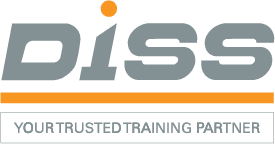 Workzone Traffic Management
As part of the operation, maintenance and development of a road network it is necessary to create work zones, temporary closures, managing incidents and other planned and unplanned events. It is therefore important to plan all work activities to optimize road safety, road space and work efficiency whilst minimizing congestion, delay and inconvenience for all users. This course covers all the requirements to develop and implement a traffic diversion plan (TDP) to be prepared as per the Qatar Work Zone Traffic Management Guide (WZTMG).
requirements (minimum entry qualifications)
Knowledge of Road Work Safety Concepts
Knowledge in Road traffic systems and management which may include traffic management, emergency
service management, fleet management, road transport design, incident investigation and reporting.
| | | |
| --- | --- | --- |
| COURSE DURATION | LANGUAGE | CERTIFICATE |
|  1 Day | English | DISS |
|   | *Please notify us if an interpretation is required |   |
course benefits/ progression opportunities
On completion delegates should be able to:
Gain the skills to plan, implement, and monitor Traffic management guidance applicable in the State of Qatar.
Identify the purpose and benefits of the effective implementation of WZTMS.
Explain the role of a responsible person and their duties in various stages of WZTMS.
On completion participants will be able to:
Define the principle requirements of Work Zone Traffic Management and explains how to classify works according to the activity, road type and work or event duration.
Explain detailed processes in planning, implementation, monitoring, and decommissioning Work Zone Traffic Management
Implement Work Zone safety principles effectively
Explain about different Traffic Control devices and their effective use.
Identify applicable sample layout plans as per their work areas.
Multimedia projector for PowerPoint presentations
Whiteboard and marker pens
course tutor (for practical training)
Maximum of 12 students per instructor
Alternatively, the course duration to be proportionally lengthened
COURSE TYPE: WEBINAR
Upcoming Course Date
Classroom