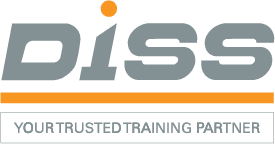 Legionella Awareness Course
This course will give an awareness of the dangers of legionella bacteria and highlights the importance of regular maintenance and monitoring of systems where they may be found.
This is useful for those who are responsible for shielding an organisation from this kind of bacterial contamination; mainly people who manage, control or monitor the risk of exposure (as well as those responsible for record keeping.).
 E.g. Hygienist, Hotel Staff, Food and beverage personnel, Pool attendant, maintenance crew, etc.
| | | |
| --- | --- | --- |
| COURSE DURATION | LANGUAGE | CERTIFICATE |
| 2  Hours | English | DISS |
|   | *Please notify us if an interpretation is required |   |
COURSE benefits/ progression opportunities
The best and most effective way to prevent an outbreak of Legionnaires' disease is to remove away the things the bacteria need to survive and thrive. This will give those responsible people the means of protecting their organization of its possible risk.
Terminologies
History and late present
Why are we still having problems as of today?
Information about Legionella in Qatar
What is Legionella?
Where it comes from?
How do people get it?
What are the symptoms?

How is it treated?
What must your organization do?

Simple Risk Assessment
ACOP- L8 Approved Codes of Practice
Managing the Risk
Preventing or Controlling the Risk
Task of Duty Holders
Keeping Records
COURSE TYPE: WEBINAR
DATE
TIME
 
(QATAR)
(OMAN)
Classroom