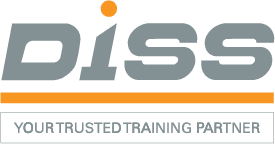 Site Traffic Management Supervisor
This course is designed to give participants state-of-the-art knowledge of the entire process of planning, designing, installing, maintaining and monitoring traffic control for work zones. This training is offered to anyone responsible for any phase of construction and maintenance operations. These principles, applied to maintenance and construction operations can save your organization many times the cost of the course by helping avoid tort claims and liability judgments. This short course is a basic requirement essential to all persons involved with implementing and modifying temporary traffic control plans for various situations.
The course is for people responsible for the planning and supervision of traffic safety at roadwork sites.
| | | |
| --- | --- | --- |
| COURSE DURATION | LANGUAGE | CERTIFICATE |
|  2 Days | English | DISS |
|   | *Please notify us if an interpretation is required |   |
course benefits/ progression opportunities
Upon completion of this course, participants will be able to:
Read and interpret traffic control plans for implementation in the field.
Recognize, analyze, correct, and document deficiencies.
Be an effective Supervisor who can effectively oversee personnel in the field.
Demonstrate a comprehensive knowledge of work zone standards guidelines, installation, removal procedures, inspection, documentation and supervisory skills.
Basic components of a roadwork site
Checking Traffic Management Plans provided
Designing Traffic Management Plans for different work stages
Setting up, checking and removing road works safety measures
Local roads supplement
Controlling traffic at the worksite, including Stop/Go operations
Working safely within the protected area
Effectiveness of personal protective equipment
Reporting and recording accidents and crashes
Plant and work vehicle operation and safety
Worksite safety Audits
COURSE TYPE: CLASSROOM
Upcoming Course Date
Not sure? Request a call!
Virtual Classroom