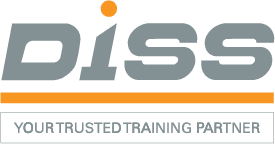 Setting Up a Project Management Office (PMO)
This course on Setting up and running a Project Management Office often called as PMO is based on the best practices, tools, techniques and templates
COURSE DURATION
LANGUAGE
CERTIFICATE

In-person: 2 Days – 16 hours
Online: 3 Sessions – 9 hours

English
DISS Certificate
 
*Please notify us if an interpretation is required
 
course benefits/progression opportunities
A comprehensive set of PMO workshop notes will be issued to every attendee.
Step-by-step guide for successful PMO implementation across organization
Learn tools and techniques to enhance PMO effectiveness
Project Victor Course completion certification
Day 1
Day 2

Project Management

Project Management Methodology
Project Management Tools
Standards and Metrics
Project Knowledge Management

Infrastructure Management

Project Governance
Assessment
Organizational and Structure
Facilities and equipment support

Resource Integration

Resource Management
Training and education
Career development
Team Development

Technical Support

Mentoring
Project planning
Project Auditing
Project Recovery

Business Alignment

Project Portfolio Management
Customer relationship management
The Project Management Office PMO – a successful Project Management Office (PMO) that contributes to the effective management of projects and the achievement of business benefits. This course focuses on the challenges that are important to you and explores the best practices and trends to improve communication, cut costs and optimize resource utilization. You will learn how to prioritize projects, and monitor progress and budgets on a continual basis. You will take away key documents from the course that can be used immediately at your workplace.
COURSE TYPE: WEBINAR
ON DEMAND
Not Sure? Request a call!
Virtual Classroom