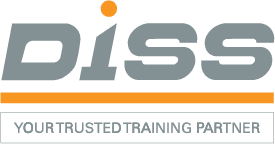 Risk Management with @Risk Software
Every business  has risks. The organizations that succeed are the ones that plan for those risks—anticipating, mitigating, and providing response and contingency plans for negative events that may or may not occur.
As an add-in to Microsoft Excel, @RISK links directly to Excel to add risk analysis capabilities. The @RISK system provides all the necessary tools for setting up, executing, and viewing the results of Risk Analyses. And @RISK works in a style you are familiar with Excel-style menus and functions.
@RISK allows you to use functions to define uncertain cell values as probability distributions. @RISK adds a set of new functions to the Excel function set, each of which allows you to specify a different distribution type for cell values. Distribution functions can be added to any number of cells and formulas throughout your worksheets [email protected] has sophisticated capabilities for specifying and executingsimulations of Excel models.
@Risk not only cover projects Risks but also able to model and  analyze  Business , operation , financial , marketing or any other kinds of Risks .
| | | |
| --- | --- | --- |
| COURSE DURATION | LANGUAGE | CERTIFICATE |
| 3 Days | English | DISS Certificate |
|   | *Please notify us if an interpretation is required |   |
course benefits/progression opportunities
Understanding the steps of Risk Management by PMBOK 6th Edition .Understanding Business  Risks  and Modeling them in @ Risk. Analyze model and get the result to lead decision maker to take the best decision among options .
Day 1
Day 2
Day 3

Risk management knowledge and steps based on PMBOK 6
Identify Risks, Qualitative & quantitative Risk analyze
Describing Risk with a Probability Distribution
Getting Started with @RISK
@RISK Model Window
Probability Distributions in Your Worksheet
Correlating Input Variables
Fitting Distributions to Data

Browse Results Mode
Results Summary Window
Detailed Statistics Window
Sensitivity Analysis Results
Scenario Analysis Results
Histogram and Cumulative Graphs
Histogram and Cumulative Graphs
Scatter Plots

Define Distributions Command
Add Output Command
Simulation Settings Command
Goal Seek Command
Stress Analysis Command
Advanced Sensitivity Analysis
Introduction to RISKOptimizer
Efficient Frontier Analysis
Time Series Commands
Using @RISK with Microsoft Project
Risks Reports
The format of the Three-day workshop is a series of brief lectures followed by discussion and hands-on exercises. Case studies and business examples are used to illustrate success and failure. Trainee participation in the program is encouraged through group activities, assignments, role-plays. Relevant case studies are also discussed with the training audience.
COURSE TYPE: WEBINAR
ON DEMAND
not sure? Request a call!
Virtual Classroom