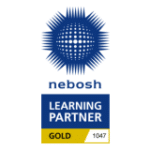 NEBOSH International Diploma for Occupational Health and Safety Management Professionals
The NEBOSH International Diploma for Occupational Health and Safety Management Professionals is a perfect choice for those who want to make health and safety your career. The qualification will give you the knowledge and practical skills you need to perform as a leading health and safety professional of the future. You will gain confidence in your capabilities to recognize and solve everyday health and safety issues and take opportunities for improvement. This advanced international health and safety qualification will support your academic and career progression.
This qualification is designed for anyone who wants to make health and safety their career.
Building upon the foundation of knowledge provided by the NEBOSH General Certificate, it is particularly relevant for:
Health and safety professionals or those with aspirations to be one
People with health and safety responsibilities who want to gain an in-depth understanding
There are no mandatory qualification entry requirements, but it is strongly recommended learners have undertaken the NEBOSH National or International General Certificate in Occupational Health and Safety. The syllabus assumes that learners will have this level of prior learning.
It is important that learners have a suitable standard of English language to understand and articulate the concepts contained in the syllabus. NEBOSH recommends that learners undertaking this qualification should reach a minimum standard of English equivalent to an International English Language Testing System (IELTS) score of 7.0 or higher in IELTS tests.
Professional Recognition and Accreditation
NEBOSH anticipate that this qualification will meet the academic requirements to apply for membership of many professional bodies including the Institution of Occupational Safety and Health (IOSH) and the International Institute of Risk and Safety Management (IIRSM).  
Members of the South African Institute of Occupational Safety and Health (Saiosh) can now upgrade from Technical membership (TechSaiosh) to Graduate Membership (GradSaiosh) using the NEBOSH International Diploma for Occupational Health and Safety Management Professionals to meet the membership level's academic requirements
On completion of the qualification, you will be able to:
Understand the role of health and safety legislation, the purpose and principles of enforcement actions and the role of the United Nations' International Labour Organization and other non-governmental bodies
Use different types of health and safety leadership approaches and be able to influence health and safety issues at all levels
Influence organizational and health and safety workplace culture
Proactively manage health and safety, taking account of human failures and factors.
 Manage health and safety competence (both their own and that of the organization).          
Use a range of hazard identification, risk management and loss causation techniques.
Monitor health and safety performance
Develop their role as a health and safety professional including understanding how it links with Corporate Social Responsibility    
Effectively manage organizational change
Manage contractors and supply chains
Control a range of workplace health and wellbeing issues
Control a range of workplace safety issues
Able to recognize hazards at the workplace and advise control measures
Acquire skill to understand how your leadership style will affect the workers and health and safety culture of the organization
Upskill your ability to influence and negotiate with workers at all levels.
Your employees will be able to contribute to maintain a safe and healthy workplace
COURSE DURATION
LANGUAGE
CERTIFICATE
Unit ID1: 10 Days
ENGLISH
National Examination Board in Occupational Safety and Health (NEBOSH), UK.
Unit ID2: 10 Days
Unit ID3: 10 Days
*Please notify us if an interpretation is required
*Validity: No Expiry
This course aims to enable students to effectively discharge workplace safety responsibilities both onshore and offshore. This course covers one unit over five days:
Module 1: Health, Safety and Environmental Management in Context
Module 2: Hydrocarbon Process Safety 1
Module 3: Hydrocarbon Process Safety 2
Module 4: Fire Protection and Emergency Response
Module 5: Logistics and Transport Operations
aCHEIVING THE QUALIFICATION
The course has 3 Units:
Unit ID1:  Know- Workplace health and safety principles (international)
Unit ID2: Do – Controlling workplace health issues (international)
Unit ID3: Do – Controlling workplace safety issues (international)
Unit ID1: Assignment – Workplace-based tasks together with simulations, reflective statements, and a       research topic (To be submitted within 30 working days)
Unit ID2: Scenario-based case study (To be submitted within 20 working days)
Unit ID3: Scenario-based case study (To be submitted within 20 working days)
For achieving the qualification, one must successfully pass all three units.
COURSE TYPE: WEBINAR
Upcoming Course Date
DATE
DAY
QATAR TIME
11 Feb-2 Sep 22
Fri
08:00-17:00
Not sure? Request a call!
Classroom