Integrated Management System (IMS)
All the management systems like quality, environment, and occupational health and safety are all unified by the concept of risk. Using three separate management systems within one organization is clearly time- consuming, expensive and inefficient. By integrating management systems, duplication can be minimized.
The aim of an integrated system is to streamline processes even further and avoid duplication. However, just because a system is integrated does not mean less attention is paid to auditing individual systems. The system must conform to the requirements of the individual standards, in order to maintain a high level of credibility and effectiveness. Competence of internal auditors is the most important factor for ensuring effective implementation of the Quality, Environmental Management Occupational health and safety System. Internal auditors for these management systems require understanding of these standards, stake holder requirements, statutory and regulatory requirements, skill of auditing, and finally the application of these in most complex situations
This Internal Auditor training programme empowers employees to identify any gaps that challenge the effectiveness of organisation's integrated management system.
The training program will also provide both technical knowledge and practical skills essential to become a competent internal auditor for integrated management system in line with ISO 19011:2002.
Introduction to integrated management system concepts
ISO 9000, ISO 14000 and ISO 45001 family of standards
ISO 9000, ISO 14000 and ISO 45001 standard requirements
Introduction to auditing and ISO 19011:2002
Phases of auditing
Audit planning
Audit Execution
Audit Reporting
Audit Follow-up
Top & middle management QEHS professionals
Professionals managing internal Quality, Environment and Health and Safety audit within their organization like management representatives, consultants, system implementers, HODs

I

ndividuals conducting first and second party auditing on behalf of their organization
DATE
         TIME
 
Qatar
Oman
| | | |
| --- | --- | --- |
| 23-28 Aug 2020 | 18:00-21:00 | 17:00-22:00 |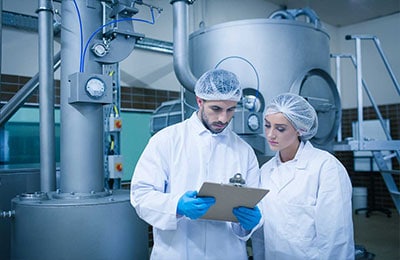 Live webinar
Live webinar
Live webinar