IIRSM HSE Leadership for Supervisors
On completion candidates will be able to:
Explain various health and safety terms, safety factors influencing health and safety at workplace
Identify various hazards and applicable control measures on a construction site
Understand risk assessment steps and various general precautions onsite
Taking appropriate measures soon after an accidents and explain accident investigation procedures
1. Introduction to Health and Safety terms
Factors Influencing Health and Safety
2. Construction Hazards and Control
Risk Assessment
SSOW and General Precautions
3. Reporting Incidents and Accidents
Accident Triangle
Dealing with Accidents and Incidents
Investigation
4. End of course Assessment
Continuous evaluation by Group exercises & End of the course exam by MCQ.
Validity of Certification
DATE
          TIME
 
Qatar
Oman
13 June 2020
13:00 to 16:00
14:00 to 17:00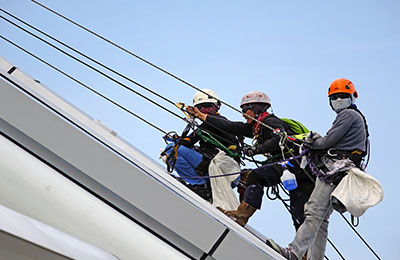 Live webinar
7 June 2020
09:00 to 11:00 (Qatar)
10:00 to 12:00 (Oman)
Register Now »