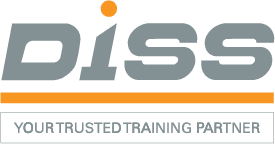 Emergency Rescue Team Training Course
The training course standards are paralleled against a variety of standards across the UK, CFRA Operational guidance on the use of Breathing Apparatus, Technical Bulletin 1/97, City and Guilds unit 6150-03, Control of Substances Harmful to Health Regs 2002 and SCBA manufacturer's instructions and guidelines.
It will provide them with the skills to ensure their own safety and the safety of others in an emergency situation and in the event of an accident or injury.
This training course is aimed at construction site workers and those workers who routinely work in hazardous environments, tunnels, bridges and large buildings and those who may be required to wear breathing apparatus and form emergency firefighting and rescue teams due to the dangerous nature of the areas they work in.

| | | |
| --- | --- | --- |
| COURSE DURATION | LANGUAGE | CERTIFICATE |
| 5 Days | English | DISS |
|   | *Please notify us if an interpretation is required |   |
course benefits/ progression opportunities
On completion of training all students will be expected to show competence by demonstrating all the above skill sets in a realistic accident simulation.
Students failing any risk critical outcome of the syllabus may be removed from the training course and be required to undergo a period of further training prior to re attending.
On completion of training the students will show understanding of and be able to demonstrate the following tasks.
Basic first aid including ensuring their own safety, checking the level of response of a casualty, control of bleeding, basic resuscitation, basic CPR, control of the cervical spine, packaging and transporting a casualty.
Confined space hazards, effects of gasses, gas and gas testing, ventilation and testing procedure. Work at height, collective and personal protection, work positioning, work restraint, fall arrest, practical use of WAH equipment.
Understanding the mechanisms of fire, determine the type of material on fire, select and use a suitable portable fire extinguisher. Treatment of burns from fire, steam and chemicals, use of fire blankets.
Recognising hazards in the workplace, dust, fumes, water, gasses, noise, vibration, chemicals in use in industry. First aid and emergency actions classroom assessment.
Practical firefighting and simulated casualty treatment and evacuation simulation.
Understand the construction, set up, testing, wearing, safety, maintenance and operational use of SCBA sets provided for emergency use.
Training per day:
DAY 1
DAY 2 
DAY 3
 DAY 4
DAY 5

First Aid
DRABC
Scene Management

Workplace Hazards
Confined Spaces Fire
Work at Heights

SCBA Practical wearing & use
Skill sets are based on basic training in the following subjects:

First aid
Firefighting
Working at heights
confined space working
workplace hazards.

Testing, wearing and performing the above duties in SCBA.
2 trainers per 15 students (maximum)
COURSE TYPE: CLASSROOM
Upcoming Course Date
Classroom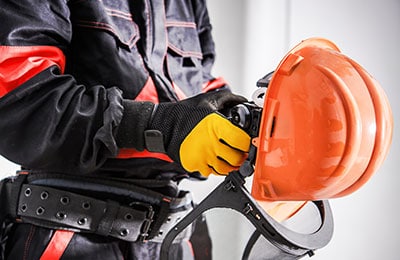 Classroom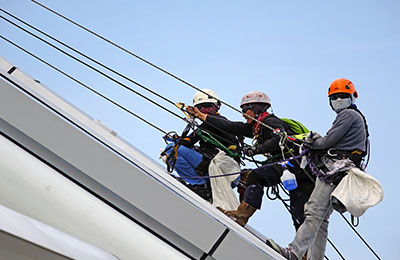 Classroom