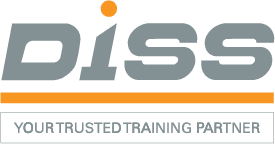 COVID-19: Back to the Workplace-Adapting Workplaces and Protecting Workers
Following the novel coronavirus disease 2019 (COVID-2019) pandemic, many restrictive measures were taken to fight the spread of the disease including reduced operations of many workplaces and the requirement for workers to work from home. Now that we are seeing a reduction in COVID-19 transmission rates, organisations are gradually restarting operations and employees are returning to work in a phased approach. This means many companies must implement new procedures and practices in a very short time to ensure the safety of their staff and avoid an outbreak of the disease. This course offers practical support for returning to the workplace and explores appropriate preventive measures that will help to achieve a safe and healthy return to work following the relaxation of physical distancing measures, and also contribute to suppressing transmission of COVID-19.
All organizations who need support in the safe return to work
| | | |
| --- | --- | --- |
| COURSE DURATION | LANGUAGE | CERTIFICATE |
| 3 Hours | English | DISS |
|   | *Please notify us if an interpretation is required |   |
course benefits/ progression opportunities
The aim of this training is to help employers and workers to stay safe and healthy in a working environment that has changed significantly because of the COVID-19 pandemic.
Conducting COVID-19 Risk assessments and implementing appropriate control measures.
Minimising exposure to COVID-19 through infection prevention and control measures
Hygiene measures and actions
Dealing with suppliers and clients
Vulnerable employees
Protecting the mental wellbeing of workers
Coping with a high rate of absence and how to minimise it
Involving workers in the HSE prevention strategy
What to do if a worker develops symptoms at the workplace.
Planning and learning for the future and Staying well informed
Continuous evaluation throughout the Session &
Final Written Assessment
COURSE TYPE: WEBINAR
DATE
TIME
 
 
 
 
 
 
Classroom