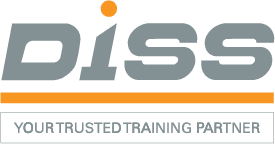 Confined Space Supervisor
Confined space entry supervisor should be a competent person with through knowledge of confined space activities, hazards and risk mitigations. As Per QCS 2014 Entry into a confined space will only be permitted where a competent person is appointed to directly supervise the work. The competent person will hold a certificate of training or license that is issued by a 3rd party.
Middle Managers, Line and Supervisory Level.
COURSE DURATION
LANGUAGE
CERTIFICATE
6 Hours
English
DISS
(Confined Space Entry ID card after completion with a minimum final exam score of 70%)
*Please notify us if an interpretation is required
*Validity: 2 years

2 Years
course benefits/ progression opportunities
Identify permit required and non-permit required confined spaces
Awareness about all types of hazards associated with the confined space and controls
Understand confined space risk assessment
Awareness about the legal requirements of safe operation of confined space
Knowledge of responsibilities of an Entry supervisor
Identify roles and responsibilities of other categories
Awareness about the procedures of permit to work as per QCS2014
Understand the details need to be included in team briefings
Awareness about the risk control of atmospheric hazards
Identify possible emergency situations and emergency preparedness to overcome the situation
Knowledge of required PPE for the confined space
Awareness about the requirement of rescue personnel in high risk confined spaces
Types of Confined Spaces
Hazards associated with confined spaces and control measures
Risk assessment
Practical sessions for Risk assessment
The regulations
Roles and responsibilities of Entry supervisor, Entrants and attendants
PTW
Team briefing
Emergencies and preparedness
PPE
Written and Practical Assessment
COURSE TYPE: CLASSROOM
Upcoming Course Date
Classroom