Chemical Handling Awareness
The aim of this training is to provide awareness on chemical hazards, improvements in their identification and communication, such as the classification of chemicals and preparations, their clear labelling and understandable safety data sheets. This course also ensures that hazards of all chemicals produced or imported are classified and that information concerning the classified hazards is transmitted to employers and employees. Chemicals are the most common and significant health hazards.All hazards must be taken into account when using and storing chemicals.
To successfully complete this module delegates must be able to demonstrate an understanding of:
•What is Chemical?
•Hazards of the chemicals
•Physical classification of chemicals
•Toxic substances health hazards
•Various health hazards of chemicals
•SDS management awareness
•Awareness on national fire protection association (NFPA)
•Spill management and prevention
•How to respond in an event of spill
•Clean up the action of spillage
•First aid treatment
•Safe chemical storage and handling
•Golden rules for the chemicals
•Personal protection equipment (PPE)
DATE
TIME
 
Qatar
Oman
Course Type
| | | | |
| --- | --- | --- | --- |
| 29 Oct 2020 | 08:00-12:00 | – | Classroom |
Classroom
Live webinar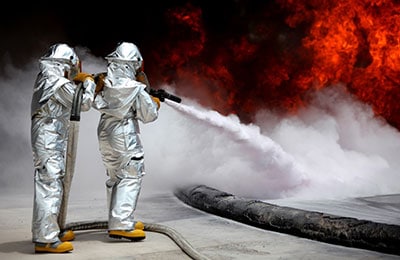 Classroom