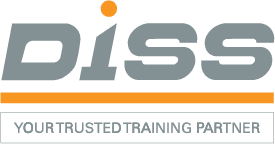 Advanced First Aid with CPR and AED
This course covers a comprehensive skill and knowledge training to effectively and efficiently take care of an injured or suddenly taken ill person before the arrival of the medical help which is designed for those designated as a qualified first-aider. The training involves an in-depth look at the contents of a first aid kit and conducting a practical demo of close to a real-life scenario.
Delaying aid delays the chances of survival of a victim who might be not breathing or needs first aid attention. Understanding when to react to an illness or injury is vital until the medical professional arrives.
For qualified first aider who is required to attend to an injury or ill health and conduct an in-depth assessment and care. E.g.:
Qualified First Aider
Designated Senior First Aider
Safety officer

Office Staff
Management Staff
and Site Security etc.
| | | |
| --- | --- | --- |
| COURSE DURATION | LANGUAGE | CERTIFICATE |
| 3 Days (18 Hours) | English or Hindi | DISS |
|   | *Please notify us if an interpretation is required | *Re-certification Interval: 2 years |
Introduction to first aid

Self-protection/PPE
Patient Assessment
Cardiac Arrest / CPR AED
Automated External Defibrillation
Choking Management
Heart attack
Shock

Medical Emergencies
Heat and Cold Emergencies
Poisoning Bites and Stings
Burn and Bleeding Control
Musculoskeletal Injuries
T-bandage Technique
Mass Casualty Incidence
Multiple Choice Assessment
Practical demonstration
COURSE TYPE: CLASSROOM
Upcoming Course Date
NOT SURE? REQUEST A CALL!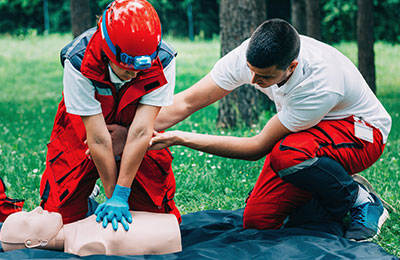 Classroom